Product Categories
Contact Information
Wuxi Kinglux Glass Lens Co.Ltd
ADD:No.286,Changjiang North Rd,New Dist,Wuxi,JS prov,China
Tel: 86-510-66759801
Fax: 86-510-84602998
Mobile phone: 86-18168862789
E-mail: ledglasslens@163.com
Contact person: Huimin Zhang
Luminis Releases High Performance Scopo LED Projector Family
Apr 13, 2018
Luminis announced the release of its Scopo product family. Scopo is a powerful range of LED projectors with a pivoting arm for precise aiming and multiple mounting options for maximum versatility.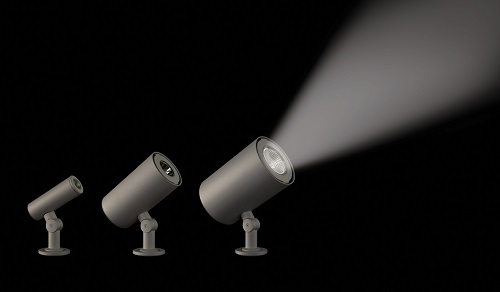 (Image: Luminis)
Designed to perform in harsh weather conditions, Scopo luminaires are IP66 rated, and can be ground, surface or pole mounted. With multiple mounting options and luminaire sizes, designers can mix and match Scopo products to create complete lighting systems in any outdoor environment.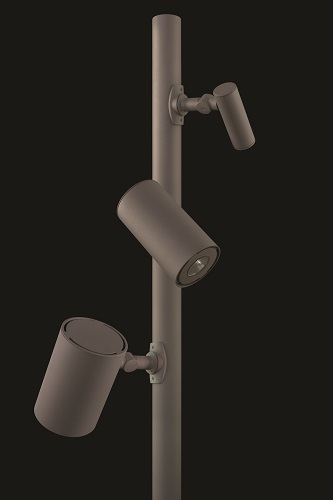 (Image: Luminis)
Scopo projectors rotate 350° without disturbing the luminaire mounting, and the pivoting arm enables forward and back adjustability for precise directional light aiming. As well as standard beam angles of 20°-29° (depending upon the model), flood and wide flood optics, and linear spread lenses are offered for full beam flexibility.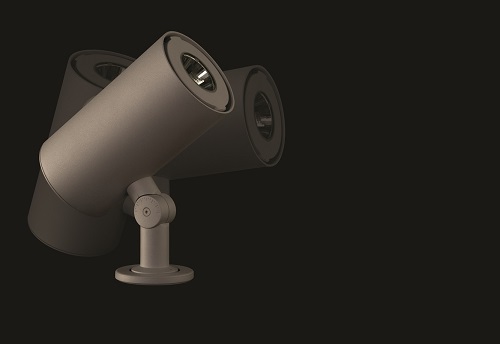 (Image: Luminis)
Based on Luminis' highly successful Syrios luminaires, the main housing of the Scopo is made of seamless extruded aluminum. Scopo products have an integrally sealed LED light module for optimal heat dissipation and lighting performance.
Consisting of six models with 3", 6" or 8" diameters, Scopo projectors deliver up to 5,600 lumens and boast lifetimes of 95,000 – 135,000 hours depending upon the model.
Color temperatures from 2700K to 5000K are available across the range with 4000K as standard. Scopo projectors are also available in a range of standard color finishes, with custom finishes available upon request.
Feature summary:
Up to 5,600 delivered lumens depending upon chosen model and options

Available in 3 sizes (3", 6" or 8" diameter cylinders)

Up to 172° forward and back pivot arm adjustability depending upon chosen model

350° rotation without disturbing the luminaire mounting

Ground, surface or pole mount

4000K standard color temperatures with 2700K, 3000K, 3500K and 5000K options

95,000hrs L70B50 for 3" diameter models (SC350, SC355), 130,000hrs L70B50 for 6" diameter models (SC650, SC655), 135,000hrs L70B50 for 8" diameter models (SC850, SC855),

80 CRI with all models

Standard reflector optics (26° for 3" models, 20° for 6" models and 29° for 8" models), with flood, wide flood and linear spread lens options depending upon model

0-10V dimming-ready (dims to down

IP66 rated

Hexcel louver, snoot and visor accessories available on 6" and 8" models

Available in a range of finish colors
Related Products