Product Categories
Contact Information
Wuxi Kinglux Glass Lens Co.Ltd
ADD:No.286,Changjiang North Rd,New Dist,Wuxi,JS prov,China
Tel: 86-510-66759801
Fax: 86-510-84602998
Mobile phone: 86-18168862789
E-mail: ledglasslens@163.com
Contact person: Huimin Zhang
Focuses At GILE 2018: Ergonomic Lighting And High Power EMC/CSP Products
Jun 19, 2018
The 23rd session Guangzhou International Lighting Exhibition (GILE) was held at the China Import and Export Fair Complex in Guangzhou, China, during June 9 - 12. The most influential lighting and LED event in Asia attracted exhibitors and visitors from all over the world. And this year there were more participants than ever.
The industry chain of lighting and LED manufacturing were presented in GILE including equipment, chip, packaging, lighting and application. Companies including Cree and Seoul Semiconductor, LEDVANCE, MLS, Refond, HC SemiTek, Everlight, Nationstar, Honglitronic, BMTC, Meanwell and other producers all took part in the event and most exhibitors were companies of packaging and lighting.
Though Signify, GE and Osram did not join as exhibitors, LEDinside noticed that Signify brand were seen everywhere inside the exhibition hall to show the participants "New time for Signify has come." LEDinside visited all the exhibition halls and found that most participants reacted positive towards the industry and considered the business is thriving again.
Trend for Ergonomic lighting and sunlight spectrum

"Human Centric Lighting" has become the focus of lighting business. The exhibitors acknowledged that lighting products were not only about luminous efficacy and product life-cycle but more about how people feel about the light, hoping to intimate natural light condition of the daily cycle. Many Ergonomic and healthy lighting products were demonstrated in the show.
Seoul Semiconductor displayed SunLike LED technology which maximize the advantage of natural light and minimize the disadvantage of artificial light, making its spectrum equivalent to sun light spectrum by combining the LED chip technology of Seoul Semiconductor and Toshiba Materials TRI-R technology.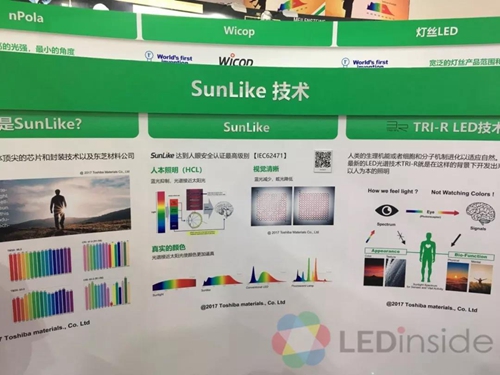 (Seoul Semiconductor displayed SunLike LED technology)

Honglitronic introduced SMD 2835 which is very similar to solar spectrum. Comparing to the conventional LED and full spectrum LED, solar spectrum presents natural light and helps objects to show true color with softer light for eyes.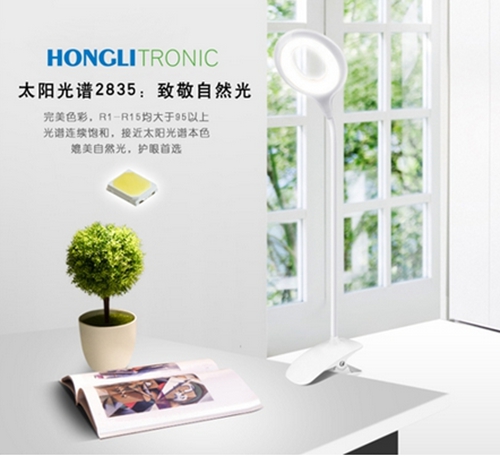 (Honglitronic SMD 2835)

Attraction to High power EMC/CSP products

Packaging companies still put focus on high power EMC/CSP products. BMTC displayed its CSP series products: CSP1111, CSP131, CSP1515 and CSP1919. According to BMTC, backlight bar adopting CSP solution has been mass produced and it has also been providing portfolio for its clients of automotive lighting and lighting.

(BMTC CSP)

Lightning introduced EMC 1A1A, EMC7070 and EMC5050 at the exhibition. According to Lightning, high power EMC takes 70% of its revenue currently and the company is optimistic about EMC market and is expanding its production. (image)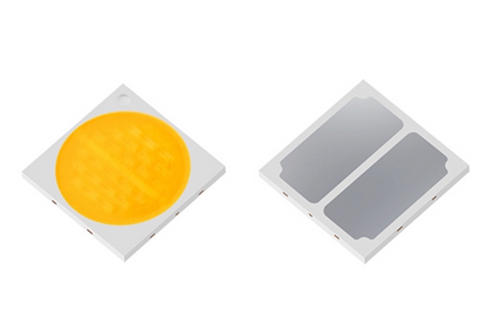 (Lightning EMC 1A1A)

Nationstar has two stands at GILE this year with one displaying white LED packaging and another for lighting fixture. The white LED packaging stand promoted different products including COB 2326 with its smart dimming feature to meet the needs under different environment; 2835 as the primary products for standardized industry; 4010 series with edgelit for thinning lighting and full color 5050 RGBWW that could adjusted up to 1000 colors. The major demonstration at lighting fixture stand was commercial lighting, and also some industry lighting and office lighting. By creating scenario in supermarket, office and parking lot, Nationstar displayed LED panel lights and line lamps.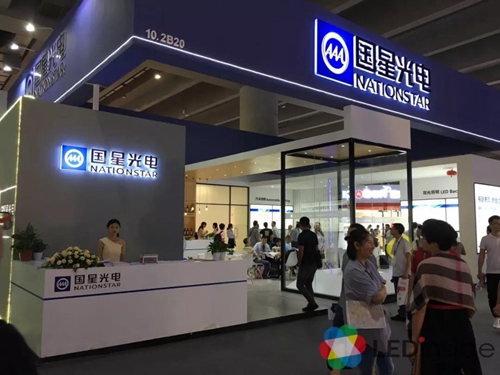 (Nationstar)
Related Products