Product Categories
Contact Information
Wuxi Kinglux Glass Lens Co.Ltd
ADD:No.286,Changjiang North Rd,New Dist,Wuxi,JS prov,China
Tel: 86-510-66759801
Fax: 86-510-84602998
Mobile phone: 86-18168862789
E-mail: ledglasslens@163.com
Contact person: Huimin Zhang
Epistar, Lextar Expect Revenue Lifts With The Launch Of Mini LED In 2H18
Apr 16, 2018
Taiwan LED manufacturers recently announce their first-quarter revenues. The revenues of Epistar and Lextar both declined more than 10% YoY. In 2H18, these two companies will launch new Mini LED products, which might help increase their revenues.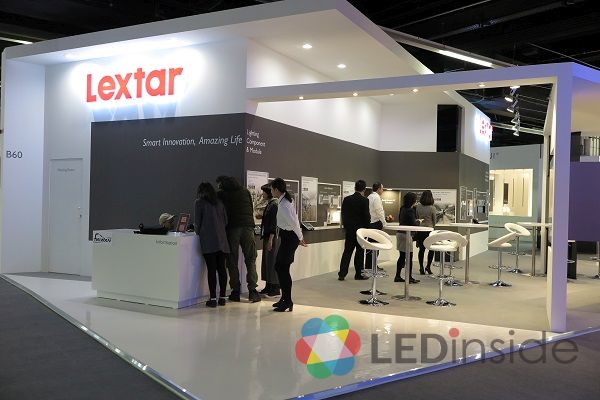 (Image: LEDinside)
Epistar's consolidated revenue for March was NTD 1.776 billion (USD 60.6 million), up 18.7% MoM and down 20.39% YoY. Its accumulated revenue for 1Q18 reached NTD 5.148 billion (USD 175.66 million), down 13.3% YoY and down 10.23% YoY.
Lextar's revenue in March registered NTD 921 million (USD 31.4 million), up 21.49% MoM and down 25.17% YoY. Its Q1 revenue arrived at NTD 2.648 billion (USD 90.35 million), down 15.69% YoY.
Epistar's profits declined in 2017 because prices fell in both the lighting and backlight segments in China. Some LED business owners expressed that new capacities of LED manufacturers in China continue to scale up in 2018. The quote prices for backlight products kept falling, imposing pressure on Taiwanese LED manufacturers.
Epistar has been steadily optimizing its customer base, shifting focuses from China to Europe and USA. Currently, Epistar's lighting products take about 40% of the overall revenue, and its backlight products take around 20%. In the future, these numbers might change. Epistar's revenue rises in 2018 mainly because of new product launches. Epistar expects to launch Mini LED-based products in 2H18.
Lextar showed a progress in shipping high-power LED chips to the market. Its chip product revenues are rising and take more than 10% of the total revenue. Not only that, Lextar continues launching new high-end chip products for the auto, backlight and lighting segments. Lextar's high-power automotive LED chips have successfully entered the supply chain in China and the shipment stays sustained.
For lighting applications, Lextar emphasizes its comprehensive product selections of LED modules and high power industrial products. The products represent the company's capabilities in product design and quality maintenance. In particular, the high power industrial products also feature high reliability.
Moreover, Lextar launched high-voltage COB LED products (270V) and high-CRI Solar White LED packages with finer light quality. Its major automotive high power LED packages are already used in headlights and daytime running lights (DRL), the company revealed.
Related Products